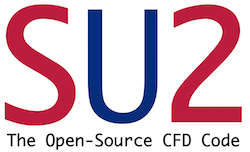 3rd Annual SU2 Developers Meeting
September 17, 2018
University of Strathclyde
You're invited: please join us in Glasgow, UK for our 3rd annual SU2 developers meeting. Based on popular demand, this year's meeting features the first ever SU2 hackathon on Sunday, September 16. On Monday, September 17, we have a full slate of presentations by some of the most active SU2 developers around the globe.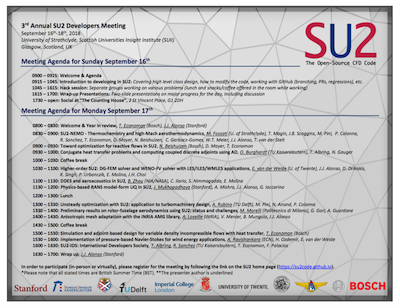 Click the image to see the agenda.



Check out the agenda above, and should you wish to join (physically or virtually), please register for the meeting by following the link below. Follow-up emails with further instructions will be sent to registrants before the meeting.